Friday, December 12, 2008
Friday, December 5, 2008
Dhul ki hirasat mein palty hui alehdi kitaab hu
Nazar phirakar palat sako panney to padh lo
Main sanjog ka rootha hua hisaab hu
Is beqal rooh ki qeemat naap sako to tol lo
Chalti hui gaadi ka Aala-e-Zabt-e-Raftaar hu
Pairon mein zanjeer bandh sako to phaans lo
Sisakty aahon ka thaka sa saaz hu
Dil pe ek dafa kaan tikakar sun lo
Gazab chaashni se bana zeher ka peymana hu
Ghutt ghutt nigal sako to pee lo
Khamosh raat mein tanha tharrata mehtaab hu
Chand lamha guftagu kar sako to paas beth lo
Parbaton se uncha, Samandar se gehra
Rag rag mein behta aazab hu
Gar manzur ho ye seerat to chun lo ...
Posted by

Meri Ankahi Dastaan
at 6:28 PM
No comments:

Rog sirf mareez ka nahi ...wo to har sehat-mand se bhi jurra hai ...
Gar mohabbat na hoti, to koi aur rog hota...Gar chahat na hoti,to koi aur mod hota... Gar hulchul na hoti, to koi aur zor hota ...Gar bheed na hoti, to koi aur shor hota ... Gar dilbar na hota, to koi aur chor hota ... Kash seeney mein dil bhi eklauta nahi, Sau Sau Crore hota ...
Batao kaunsa rog zyda lutf deta ? Jiski dawa bazaar mein bikty hai, ya wo rog jo har shakhs khud hi laga leta hai, jiski dawa sirf dua hoti hai ... Ishq ki chotiyaan asmaano tak le jaaty hai...Pair zameen par padtey hi nahi...Kash koi seerhiyan hoti in unchaiyon se hauley se nichey utar aaney ki...kamaskam zakhm ka ehsas na hota, aur chot bhi na aaty...
Kabhi sochty hu kitna sakoon hai mohabbat ke kaarnamo mein ... par ye kaisa sabak hai jo koi seekh deta hi nahi...ye kaisi lagaam hai jo khudke haathon mein nahi .. ye kaisa hukum hai jo dil maanta hi nahi ...ye kaisa rasta hai jiski manzil hi nahi ... ye kaisa zakhm hai jo bharta hi nahi ...
Jaaney kitni kamiyon se bana hai mera dil...Jab aaiyne mein jawab dhundney khudko kareeb se dekha... tab meri garm sanson se sheeshey mein bana mera aks dhundla gaya...Theek wese jese mohabbat mein aankhon ke aagey duniya dhundlaty hai ... Kuch nazar nahi aata..Par dhund hatt janey par sab saaf nazar aata hai ...Ye kya maajra hai...jab dhund thi tab nazrey behoshi se aitbar karty thi un lamhon par...jab saaf nazar aaney laga, tab yakeen karna bura sa lag raha hai...
Mohabbat ke do pahar...Ek wo jab jee chahta hai mohabbat dil pe dastak laye, zindagi sanwar jaye, dil ki duniya bas jaye...aur ek wo jab jee chahey ki mohabbat aa jaaney par silsila sadiyon talak jaye ... waqt ruk ruk kar jaye ... Kuch aise hi makaam pe laayi hai zindgi, har pahar ki pehchan hui, par phir bhi anjaan rahi, jaaney ye kaunsa mod hai ...
Ye bah-khubi jaana maine ...
Sahara chand roza hai, jiske bina bhi guzara hai ...
Sahara ek ishara hai, aye shakhs tu be-sahara hai ...
Posted by

Meri Ankahi Dastaan
at 7:39 AM
3 comments:

Thursday, December 4, 2008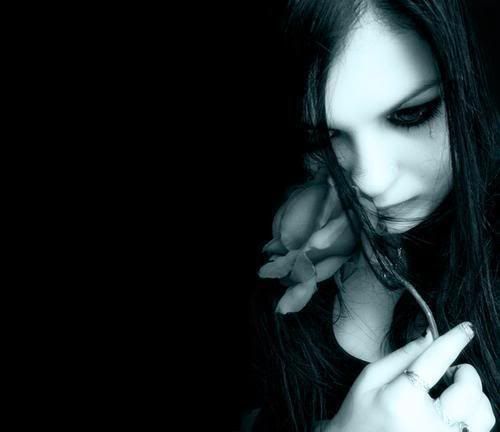 Thoda sa jee le, beet jayega ye pal saara. Sakoon to kahin nahi, chain kahin nahi, par jee ley tu, shayad dil behel jayega. Haan, ginty hu main sanson ko, hisab rakhty hu main lamhon ka, beet jaye sarey tanhayi ke pal. Ajeeb se khayal aatey hai, ghabrahat hoti hai, mere paas kyu koi nahi hai. Kya har koi khud ko sambhalta hoga, kyu aaty nahi mujhe ye ada fir?
Sambhal ja ... Tootna nahi... Bas jiye ja ... Kabhi roothna nahi... Hogi subah kisi din to... Ayegi shaam dard ki bhi ... Haunsla rakh ... Chaltey ja ... Rukna nahi ... Bheed se guzar ja ... Paas kisike bethna nahi ... Chupke se tu nikal ja ... Ankh kisise milana nahi ... Dekho kitni sari haseen cheezey mujse baat karna chahty hai ... chand nikla hai, hawa bhi kuch kehty hai, pattey sarrsaraatey hai, boondein moond moond kehty hai, deewaron se awaz aaty hai... Suno ...suno ....sshhh... sannatey mein aawaz hai ... khamoshi mein koi raaz hai ...
hauley se koi aaya hai ...ya fir mera khwaab hai ... aye mere saaye, bata mujko, kya tu bhi rooth jayega kabhi...muje chod jayega kabhi ... jaayega na tu bhi ??? chalo, utha lungi tere bhi har naaz ...
main jee to lungi na ???
Posted by

Meri Ankahi Dastaan
at 5:25 PM
1 comment: